by Maid Cleaning Nashville - November 13, 2023
---
A Tidy Guide to Thanksgiving and Christmas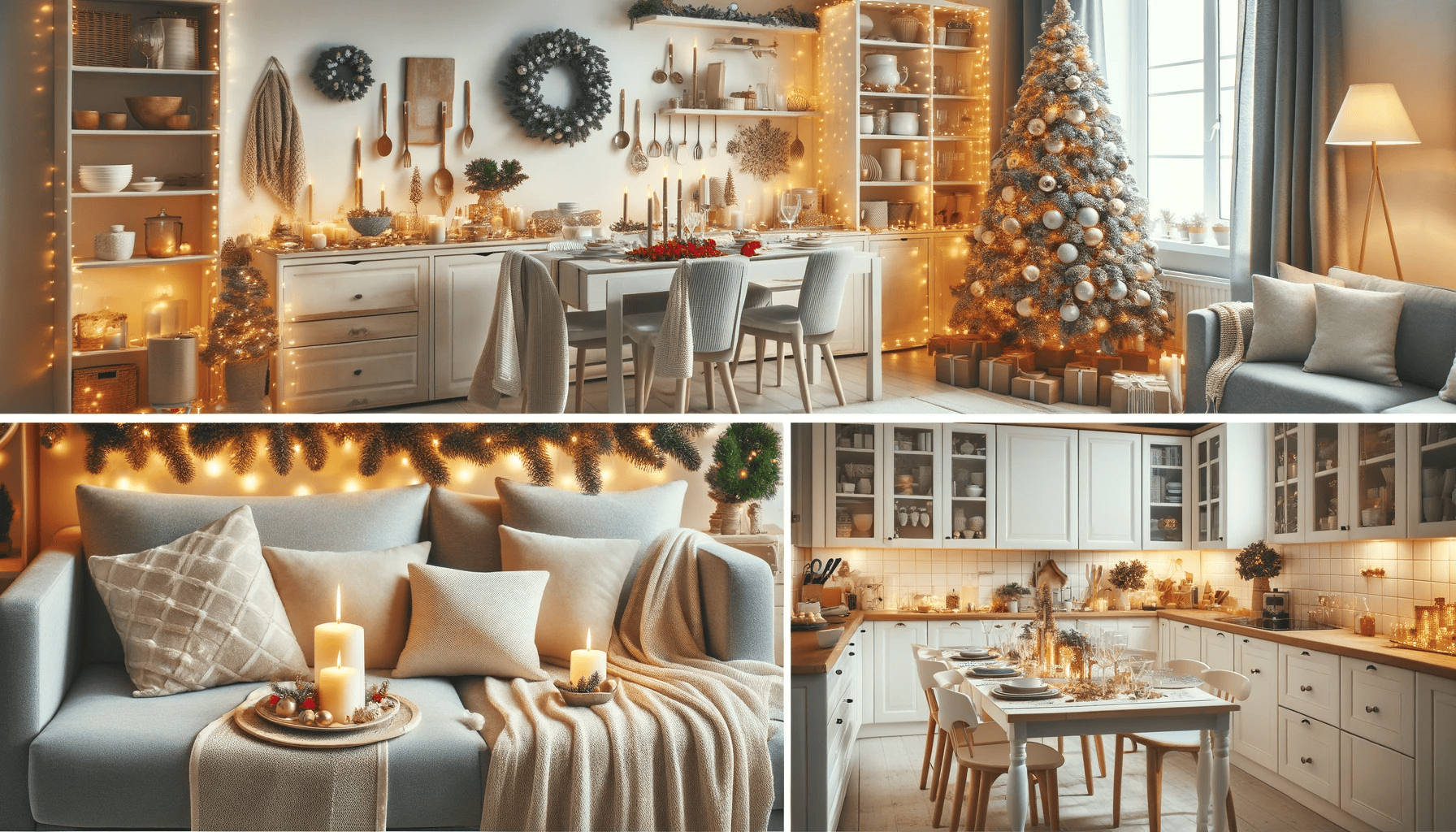 The holidays are a time of warmth, joy, and a fair bit of chaos. With Thanksgiving turkeys and Christmas carols on the horizon, it's easy to forget that preparing our homes for the onslaught of joyous festivities is a feat in itself. But fear not! This comprehensive guide will take you through the steps of cleaning and organizing your home for the holiday season, ensuring your space is as welcoming as the season itself.
Part 1: The Great Purge Before Thanksgiving
Before the parade of pies and stuffing begins, a thorough declutter is in order. Start with the fridge; it's going to need all the space it can get. Out with the old condiments and in with the cranberry sauce! Then tackle the pantry. Anything expired or unlikely to be used can go. Donate what you can and compost what you can't.
Next up: the dining area. Clear off the table, give it a good wipe, and take a moment to plan your table setting. This isn't just about cleanliness—it's about creating a blank canvas for your Thanksgiving masterpiece.
Part 2: Deep Clean: The Pre-Thanksgiving Edition
With clutter out of the way, it's time for a deep clean. We're talking about the kind of clean that would make your grandmother nod in quiet approval. Dust every nook, cranny, and forgotten shelf. Those baseboards? They could use some love too.
Don't forget the living areas. Fluff up the cushions, wash the throw blankets, and make sure your space feels cozy but not crowded. Think of it as setting the stage for comfort and conversation.
Part 3: Setting the Stage for Santa
Once the turkey has been devoured and the last slice of pie has been fought over, it's time to switch gears to Christmas. Start by packing away the fall decor to make room for winter wonderland vibes. But be careful not to overcrowd your space with decorations. A few well-placed garlands, a tastefully adorned tree, and some twinkling lights can go a long way.
Now, consider your guest rooms. With family and friends likely to stay over, you'll want to create an inviting space. Fresh linens, extra pillows, and maybe a little holiday treat on the pillow can make all the difference.
Part 4: The Organizational Shuffle
Gifts need hiding places, and you're going to need to be creative. Utilize storage spaces under beds, high shelves, and if all else fails, a locked suitcase isn't a bad idea. Just remember where you put everything!
And let's talk about the kitchen again. It's about to become command central for Christmas cooking. Organize your spices, take inventory of your baking supplies, and ensure your cookware is clean and ready for action.
Part 5: The Final Countdown
In the last days before Christmas, do a once-over. Check the guest rooms, the bathrooms, and the living areas. Stock up on essentials like toilet paper, hand soap, and snacks. Lots of snacks.
And finally, as the big day approaches, take a moment for yourself. Maybe it's a cup of tea in the quiet of your clean kitchen or a final look at your twinkling Christmas tree before the morning rush. The holidays are for you too, after all.
There you have it. With a bit of planning, a touch of elbow grease, and a sprinkling of holiday magic, your home will be the backdrop for a holiday season filled with laughter, love, and a whole lot of festive cheer. Happy holidays, and happy cleaning!
---
---

Keep connected with us.
Please add your e-mail or follow us on Facebook, we will send you tips, recommendations and valuable information about cleaning topics.
GET UPDATES
No charge. Unsubscribe anytime.