Eco-Friendly House Cleaning Service With The Best Reputation In Nashville
You get what you pay for
We are a modern cleaning company, and our service is targeted at people with a modern lifestyle who do not have time to spend on the bureaucratic processes of traditional cleaning companies
Eco-Friendly House Cleaning Service Description
Our differentiator is a cleaning service based on high quality and attention to detail.
We are a modern Eco-Friendly House Cleaning company, and our service is targeted at people with a modern lifestyle who do not have time to spend on the bureaucratic processes of traditional cleaning companies.
We only offer one type of Eco-Friendly House Cleaning service and that's deep cleaning. Our philosophy is to do all things well, and the only way to do a cleaning service with the highest quality possible is through a deep cleaning service. Traditional cleaning companies create a segmentation of Eco-Friendly House Cleaning services to charge additional amounts and make more money with less work. When people try to clean their own homes, they clean as best they can, but they do not have the tools, supplies, eco-friendly products, experience, and staff for deep cleaning results.
Maid Cleaning Nashville offers weekly, bi-weekly, monthly, and one-time house cleaning services depending on your household's needs.
Our checklist is below. We have you covered!
Our Eco-Friendly House Cleaning includes the following items:
You will get the same deep quality always!
Always-Deep Service
Apartments, Condominiums, Lofts, Duplex or Houses, DEEP Cleaning Rates
These rates apply to residences that have not been professionally cleaned by a house cleaning service in 6 months or longer.
Discounts for Monthly (10% off) Biweekly (15% off) and Weekly (20% off) cleans
Homes under 600 sqft $175

Homes 601 to 1200 sqft $225

Homes 1801 to 2400 sqft $350

Homes 2401 to 3000 sqft $410

Homes 3001 to 3400 sqft $460

Eco-Friendly House Cleaning Products Always
Maid Cleaning Nashville is 100% responsible for the environment.
Green Seal, is a non-profit environmental standard development and certification organization founded in 1989. Green Seal developed a cleaning certification products program with the highest standards of performance, health, and sustainability criteria.
If you have concerns about the impact of commercial cleaning products in your home, you are not alone and can be assured that Maid Cleaning Nashville only uses Green Seal certified cleaning supplies.
Your family, friends, pets, plants, and interior environment are protected against dangerous chemicals. All Eco-Friendly cleaning products are included, and we don't charge any extra fee.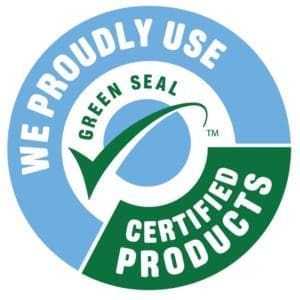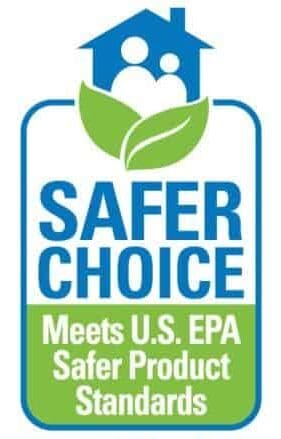 We offer Eco-Friendly House Cleaning Services in all Nashville neighborhoods
1.- First Avenue west to I-65, including Lower Broadway, Church Street, and the Gulch. This is the heart of Nashville's business and entertainment district.
2.- The Farmer's Market, Germantown, Jefferson Street, and Charlotte Avenue to I-440
3.- West End Avenue, Vanderbilt University, Church Street west of I-65, Music Row, Hillsboro Village
4.- 8th Avenue South, 12 South District, Edgehill, Belmont
5.- Thompson Lane, Woodbine, Berry Hill, 100 Oaks
6.- Murfreesboro Road, Opryland Hotel & Opry Mills area, Donelson
7.- Five Points, Gallatin Road, Shelby Bottoms, Main Street
8.- Jefferson Street west of 28th Avenue, Fisk University, Charlotte Avenue, Metro Center, Clarksville Highway, Bordeaux
9.- Sylvan Park, White Bridge, Bellevue, Belle Meade, Belmont, Lipscomb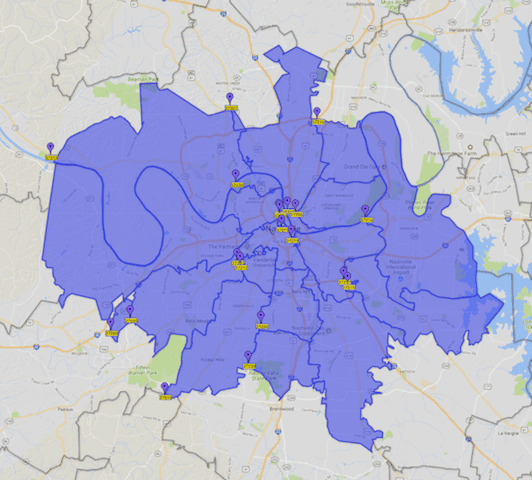 Cleaning Service Zip Codes
37201, 37202, 37203, 37204, 37205, 37206, 37207, 37208, 37209, 37210, 37211, 37212, 37213, 37214, 37215, 37216, 37217, 37218, 37219, 37220, 37230, 37240, 37246, 37243, 37228